We're excited to announce that Chris Kachur won the 2018 Contractor's Dream Package - Congratulations Chris! This Dream Package is truly what it says - a dream. Every year one company and it's owner is selected by Equipment World as the contractor of the year and they win one massive prize load.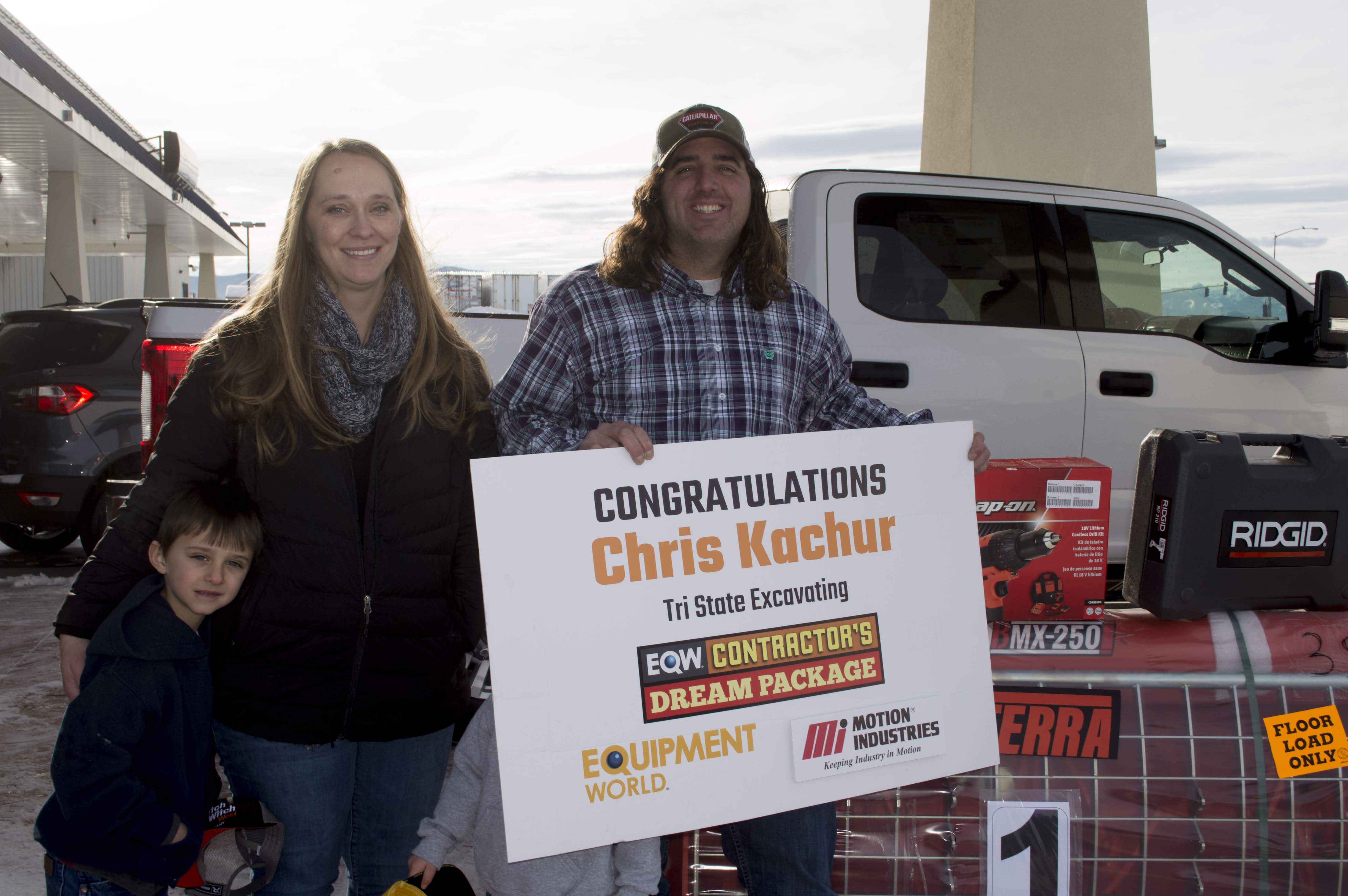 This year, Chris and his company took home:
1 - Ford Truck
1 - Landoll Trailer
1 - Ditch Witch Mini Skid Steer
1 - Eterra Mix N Go 250 Concrete Mixer for a Skid Steer Loader
1 - Snap On Tool Set
And a few other items.
We're so happy for him and to be a part of this amazing prize package every year. In 2019, we will again be offering up the Mix N Go 250 Concrete mixer attachment for a Skid Steer and we're looking forward to seeing who takes it home this year.

Congratulations Chris!